Concrete Contractors Knoxville TN
Get a Quote for Your Project!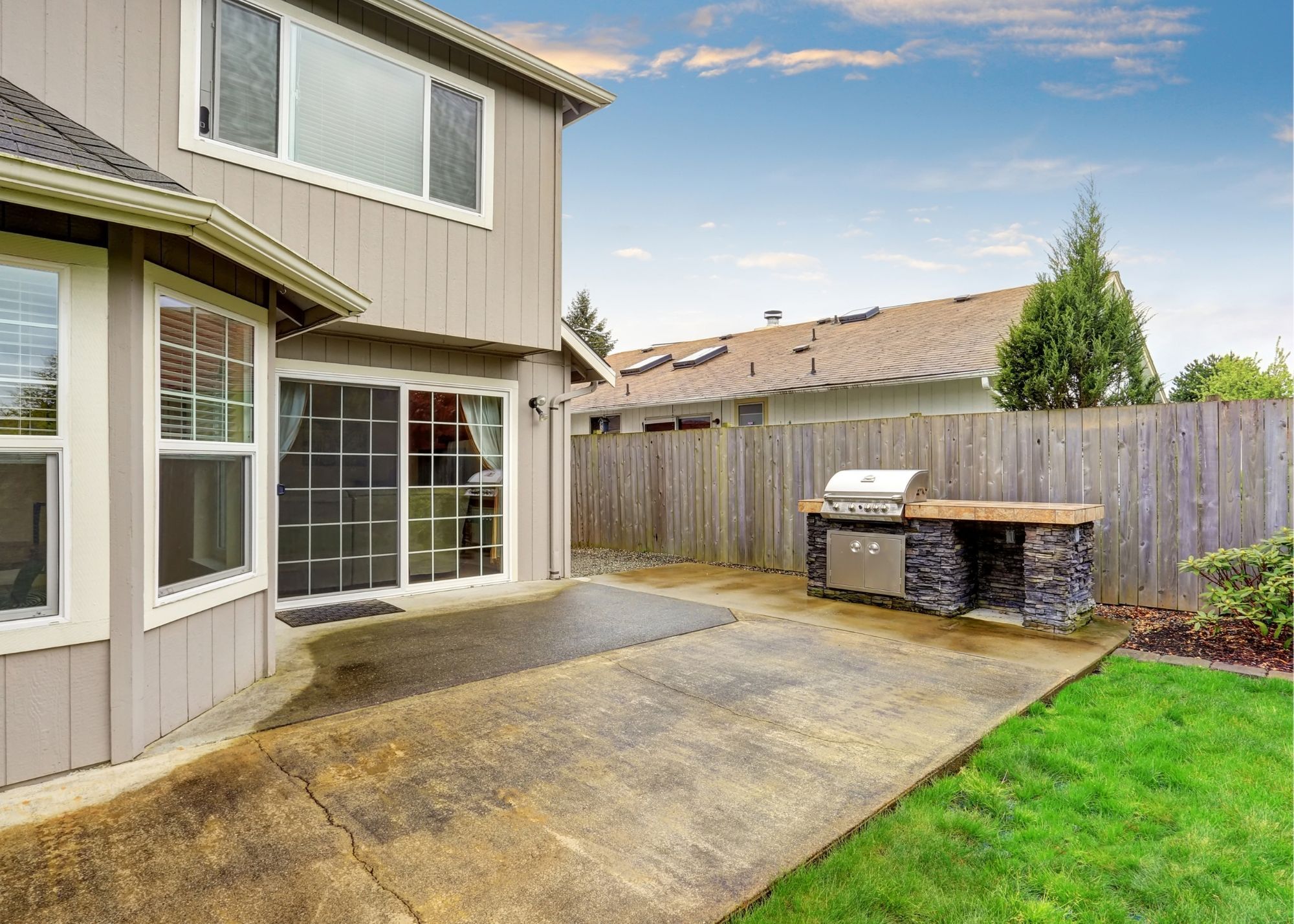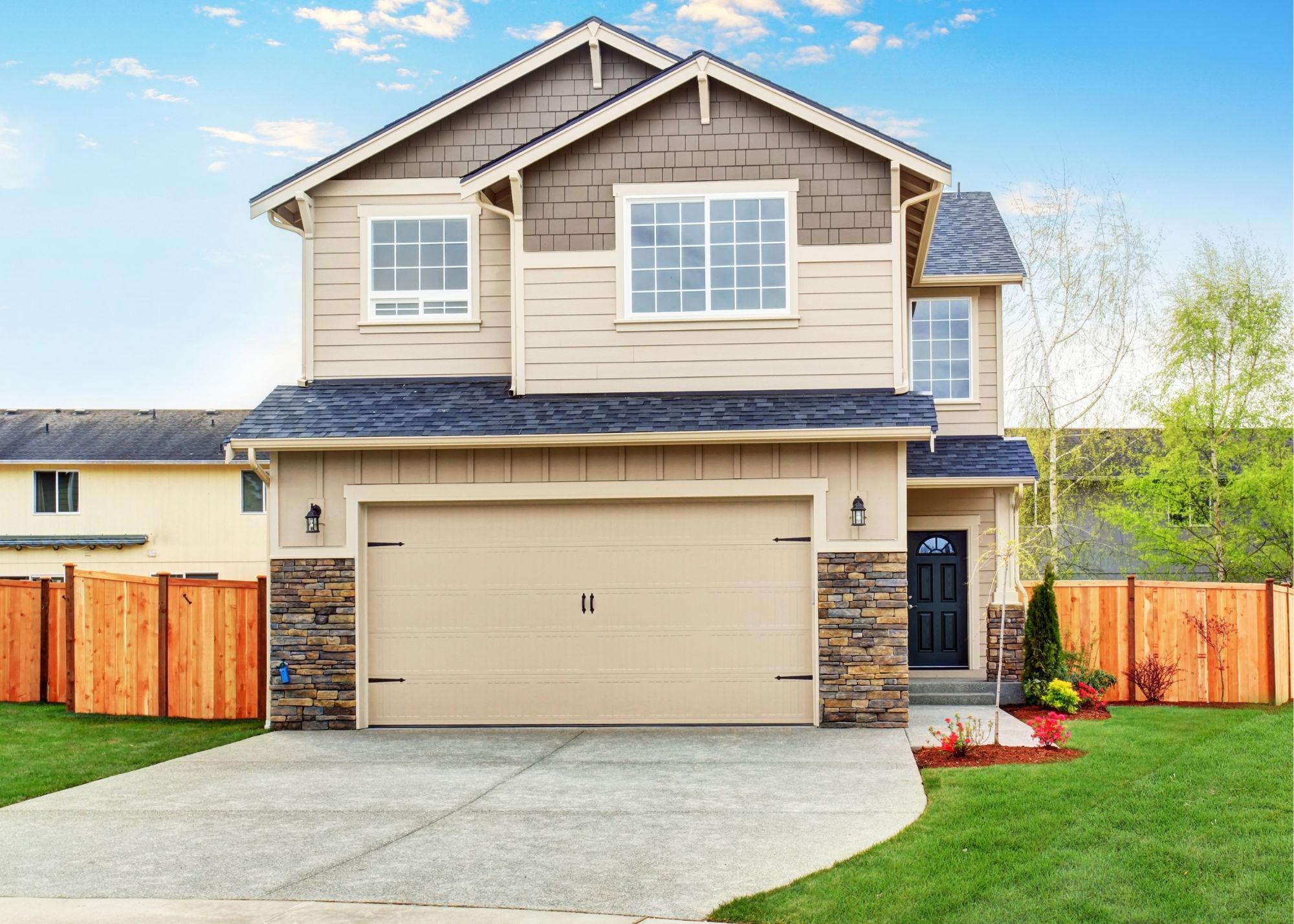 The Concrete Contractors Knoxville TN Locals Can Count On For A Job Well Done
Time and time again, homeowners come across concrete-related problems that need to be resolved immediately for the integrity and safety of their property. At Knoxville Concrete Works, we've responded to such woes of many homeowners, either needing a foundation repair, concrete patio construction, or a driveway project.
Our professional services are not only limited to the installation or repair of foundations, although that was our pioneer concrete service. Today, we boast expertise in all other concrete aspects, ranging from concrete driveways to stamped concrete projects.
Our exceptional craftsmanship has made us a reputed name in Knoxville, and we're committed to keeping our reputation intact. Thus, we dedicate ourselves to every concrete repair Knoxville TN project with extreme attention to detail and professionalism.
If you have a query about your concrete-related services or want to schedule a consultation, call us today.
Monday – Friday: 8am – 5pm
Our concrete contractors Knoxville TN provide versatile concrete services.
If you compare them to wood, patios made of concrete tend to be more durable and long-lasting. Plus, there are a ton of styles to choose from, and most of our clients are honestly spoiled for choice when they come for a consultation.
Here are some reasons we recommend concrete patios to our clients:
Versatility
Over the years, we've installed tons of concrete Knoxville TN patios, and it seems like homeowners are taken with the idea of having multiple style options.
While materials like limestone and gravel are also inexpensive options, they don't offer the same level of style versatility as concrete.
As a result, you're forced to choose between a handful of designs. On the other hand, if you choose concrete, you can decide among thousands of style options.
Moreover, there are many finishing techniques that make your concrete patios Knoxville TN a sight for sore eyes.
Stamping:

Stamped concrete is cheaper than the materials it mimics. Plus, it lets you enjoy the functionality and appeal of other materials without experiencing their cons.

Staining:

Besides stamping imprints on the concrete, you can also select stained concrete to match the color of your home's exterior.

Embossing:

If you want to go for a high-end appearance, you can also choose embossed concrete. The faux finish of the material emulates the appearance of anything from marble to natural stone at just $20 or so per square foot.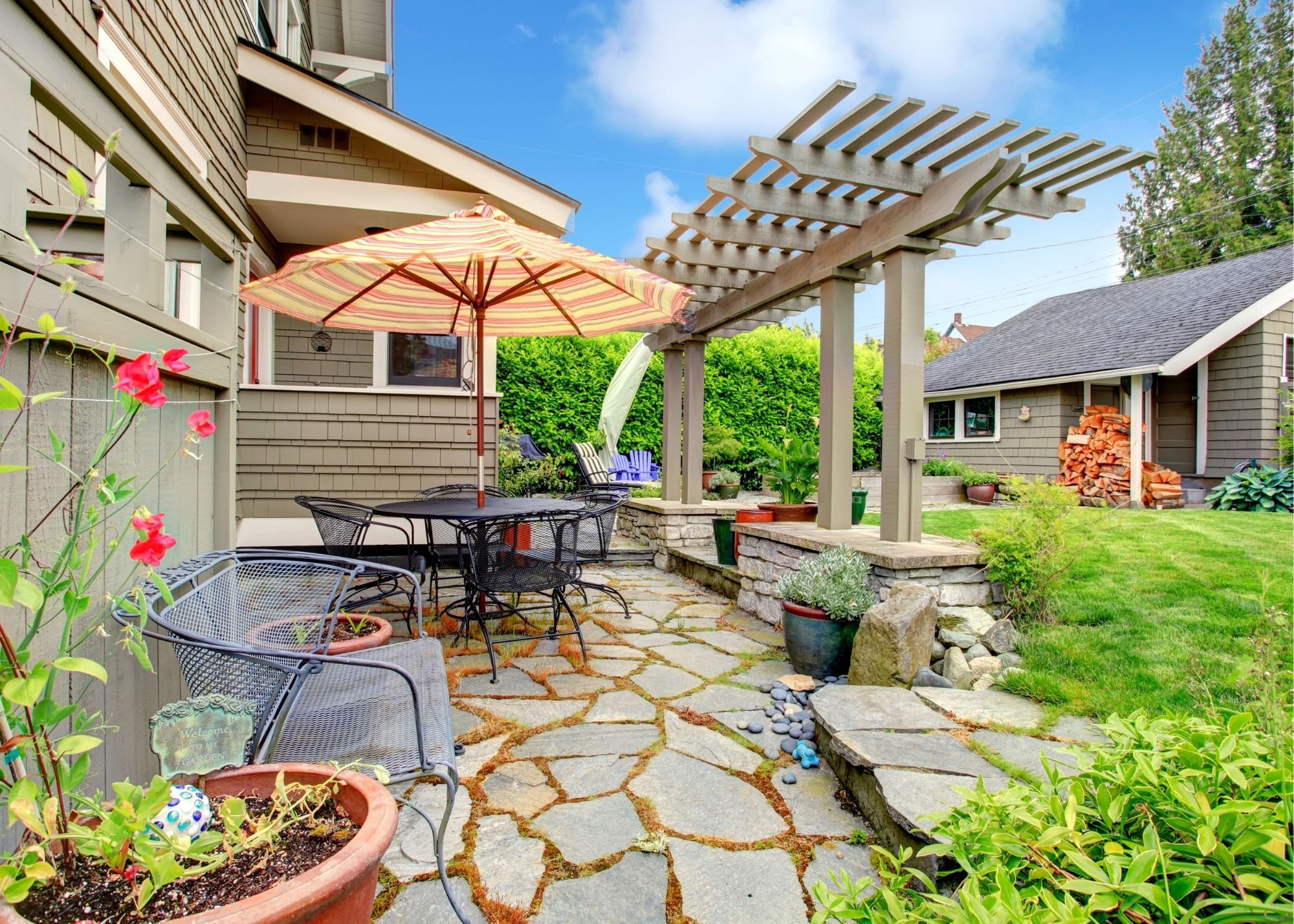 Cost-Effective
Concrete patios are also less costly as compared to wood or paving stones. You may have to pay a bit more for engraved and embossed concrete, but our concrete specialists can help you work within your budget without surpassing the limit.
More importantly, concrete patios also increase the value of your property. So, if you're planning to put your house for sale in the future, installing a concrete patio today would be a wise investment.
Give us a call right now to learn about the Knoxville concrete services our Knoxville TN concrete contractors offers.
Longevity
As compared to wood or other materials, concrete patios last a long time. Although the maintenance is comparatively easier and less taxing, the lifespan of concrete patios is worth the price.
If you maintain your patio properly, you can make it last as long as 30 years. Also, when it comes to sealing the material, we're just a call away.
Since your driveway is used every single day, you must ensure that it's made of durable material.
And what better material than concrete to bear your automobiles' burden?
When you call concrete driveway contractors Knoxville TN for installing concrete driveways in Knoxville TN, you can expect them to have the following advantages for your property:
Long Lifespan
A concrete driveway Knoxville TN will last much longer than an asphalt one. Some experts even say that the former lasts about 60% longer than the latter.
So, even if concrete is a bit more expensive than asphalt, you're paying less in the long run since the driveway won't require frequent repairs or replacement.
Curb Appeal
Having a concrete driveway Knoxville TN adds a certain curb appeal that is hard to attain with any other material. If you've got an eye for aesthetics, there's no better material than concrete for the driveways.
Heat and Light Resistance
Another reason why most homeowners prefer concrete driveway contractors Knoxville TN over asphalt or other materials is that concrete responds well to extreme sunlight. The pavement will remain much cooler in the summer and absorb lesser UV radiation.
You can notice the difference between both materials by simply walking on them. Concrete is cool to touch and makes an excellent choice for areas that get excessive heat in the summer.
Moreover, concrete reflex light. As a result, it doesn't need to be lightened or sealed as frequently as asphalt that absorbs sunlight.
Load-Bearing Efficiency
Since you'll be driving your vehicles on the driveway, the material must be able to bear the automobile's weight. Concrete, being rigid, can bear much more weight than asphalt.
An asphalt driveway may need repairs due to breakage and damage caused by heavier vehicles. On the other hand, a concrete driveway will stand the test of time.
Even if you own an RV, you can park it in your concrete driveway without worrying about any damage.
Lower Maintenance
Maintenance is not just a tedious process but also requires the expenditure of money. However, you can avoid extra costs by installing a concrete driveway.
You can discuss different options with our specialists, and we'll suggest efficient ways to keep the concrete well-protected for a long time. For instance, we recommend sealants to clients whose driveways undergo heavy traffic. If you need concrete driveway repair Knoxville TN, give us a call!
Environmentally Friendly
We can proudly say that we support green home improvement projects. That's why we recommend concrete over asphalt driveways because concrete is less environmentally taxing. Plus, it requires less energy for installation, so you'll be making sustainable choices.
Also, since concrete lasts much longer than other materials, you won't be spending energy on a replacement – another plus for eco-friendliness.
Since your home stands on its foundation, choosing the best concrete contractor Knoxville TN for repairs should be your top-most priority. At Knoxville Concrete Works, we realize the importance and urgency of foundation installation and repair.
That's why we take responsibility with a commitment to provide quality results. Following the construction of your property, it's inevitable for the foundation to sink or develop fractures and cracks over time.
Although it's common, it isn't something to be overlooked. As soon as you notice signs of degradation or deterioration, you should get in touch with us to schedule a consultation.
Our foundation repair contractor Knoxville TN services have satisfied clients for years, and we assure you the same degree of contentment.
In our experience, we have noticed that most homeowners only come to us when things have gotten quite bad. That's because they pay too much heed to the myths about foundation repairs. Let's debunk some of them.
Foundation Repair Is Excessively Costly
Let's just say that it's not wise to describe the service with a blanket statement. Yes, foundation repair can be expensive, but only if you ignored the earlier signs and let the problem progress.
In most cases, smaller issues like fixing minor cracks and fractures cost a few hundred dollars.
Wait For Repairs Unless They're More Affordable
Many homeowners ignore the foundation problems, thinking they'll tackle them once they can comfortably pay for the repairs. However, this is a mistake because foundation problems only worsen with time.
If you put them off, you're making the problem worse in two ways. First, the damage will get bigger, putting your safety at risk. Second, you'll have to pay a much higher cost for the repairs now than you would have at the first signs of damage.
Lucky for our clients, as one of the concrete companies Knoxville Tennessee, our prices are competitive, so you'll never have to put off a foundation repair project due to the high cost. To discuss the pricing in detail, get in touch with our concrete contractors Knoxville TN today.
Stamped concrete or imprinted concrete offers the durability of concrete while mimicking the appearance of practically any other material you want. It can replicate many materials, including brick, tile, slate, and wood.
That's why most homeowners prefer using stamped concrete for beautifying decks, driveways, and patios. Since your wish is our command, we partner with licensed concrete professionals to ensure that every stamped concrete project on your property is done to the utmost precision.
Although stamped concrete looks like other materials, it's almost always cheaper than them. Therefore, it's a good choice for people who are on a tight budget.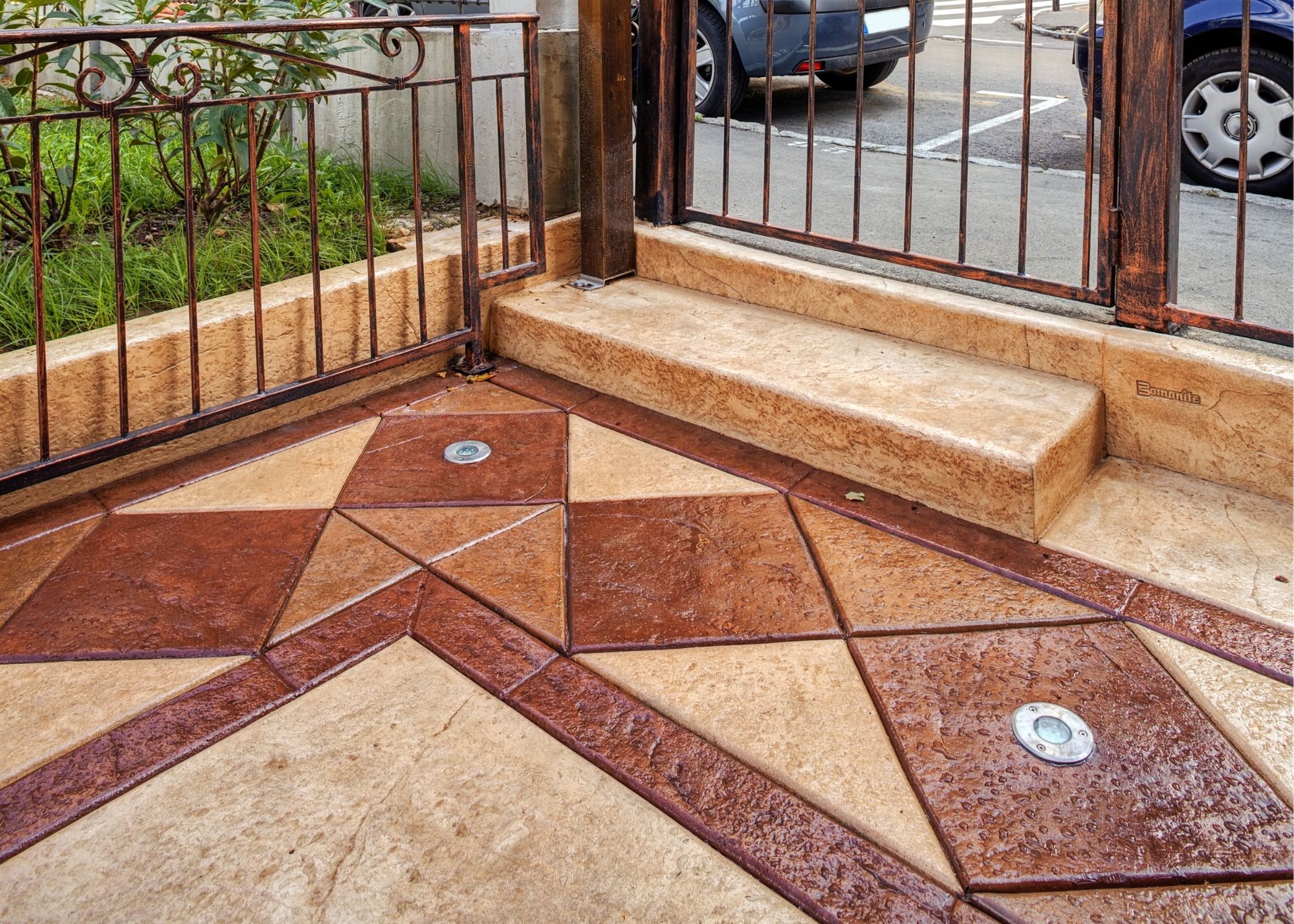 Styles of Stamped Concrete
While most other concrete contractor Knoxville TN have stuck to traditional methods of concrete installation and stamping, we have taken the leap and adopted modern ways. That's why when you hire us for your concrete Knoxville Tennessee projects; you can expect to get a contemporary vibe.
The stamping of the concrete takes place during the stage when the cement is still wet. Manufacturers use rubber stamps to imprint certain patterns onto the concrete slabs.
In most cases, the mold designs are taken from the real material that the concrete is supposed to mimic. Thus, imprint molds like slate, wood plants, and cobblestone are used to stamp the concrete.
Moreover, the stamping can be done vertically or horizontally to give the material an interesting pattern. Because of this, you can use stamped concrete inside your house, too!
For instance, many homeowners tend to use concrete that resembles wood for their basement floors. Besides adding an aesthetic appeal, it also imparts durability. If you have any ideas or questions in mind, you can get in touch with us through our contact form or give us a call.
While stamped concrete has many benefits, the only downside is that it cannot be DIY-ed. However, there's no need to worry since our concrete contractor Knoxville TN can take care of all your stamped concrete Knoxville TN needs – from installation to repairs.
Retaining walls can give your home a new look since they allow you to bring in beautiful stonework while hardscaping the area. Plus, you can transform the appearance of your home's exterior by adding flowerbeds and other landscaping elements.
Most importantly, retaining wall Knoxville TN help in preventing soil erosion, keeping your yard safe from rain flow. At Knoxville Concrete Works, we install retaining falls of the following types.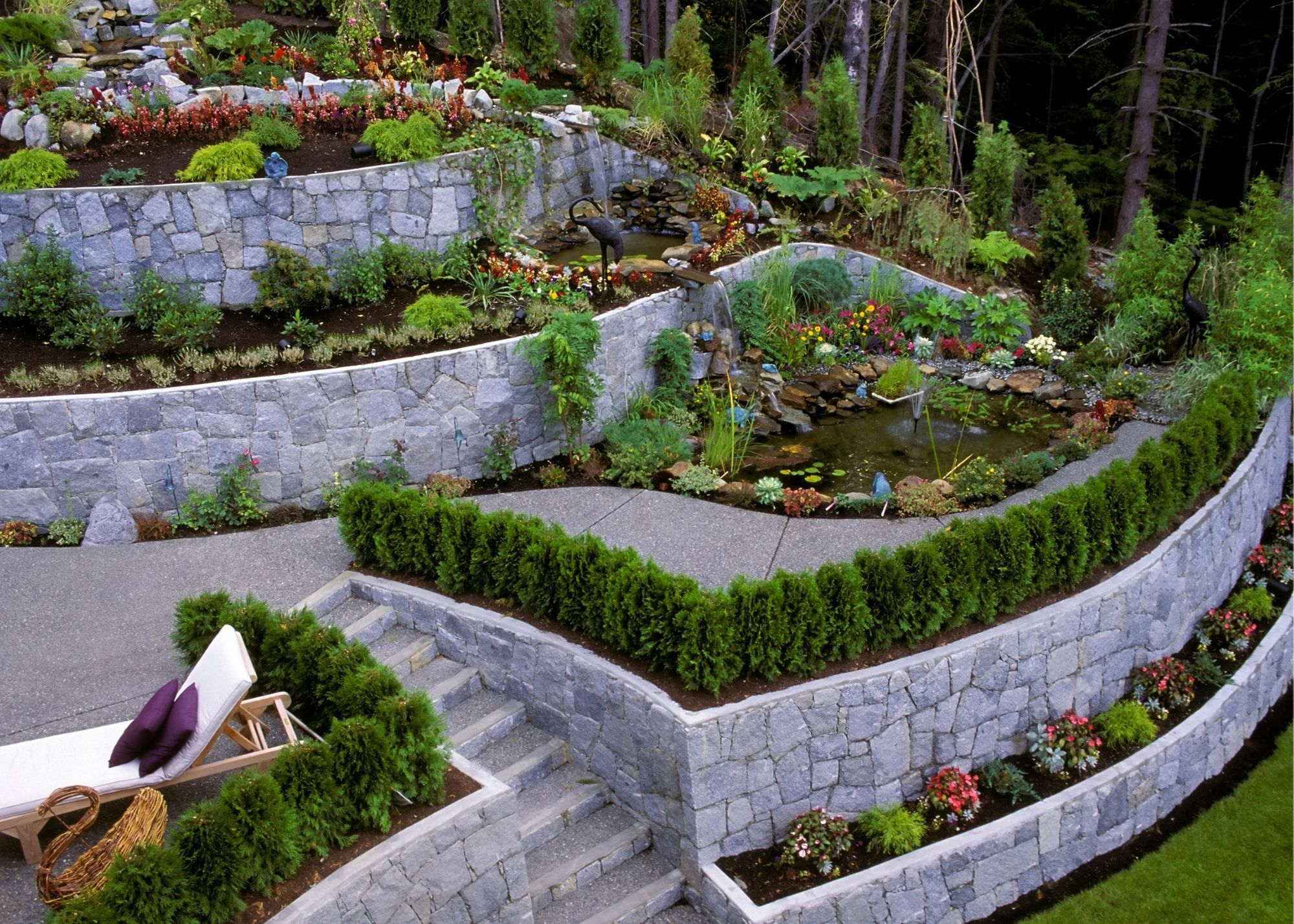 Gravity Walls
These are the most basic retaining walls as they hold the soil. These walls can be installed in various materials, including unmortared stone and bricks. Homeowners also like dry-stacked stone retaining walls.
Cantilevered Retaining Wall
These walls are also called reinforced retaining walls since they are held in place by the weight of the soil. The slab supporting the wall is under the ground, while the soil's weight prevents the wall from tipping forward.
These walls are preferred for their rigidity and strength.
Anchored Retaining Walls
At Knoxville Concrete Works, we drive these walls mechanically into the ground and expand the ends mechanically or by injecting concrete.
These walls are used in places where homeowners expect heavier loads.
Sheet Piling Retaining Walls
These retaining walls are pretty basic but practical. They can be of different materials, such as vinyl, wood, and steel. Sometimes, they also come with a corrugated structure, which offers further reinforcement.
Our customer reviews back us when we say that we are the concrete contractors in Knoxville TN for installing quality retaining walls. Get in touch with one of the concrete companies in Knoxville TN for a quote today.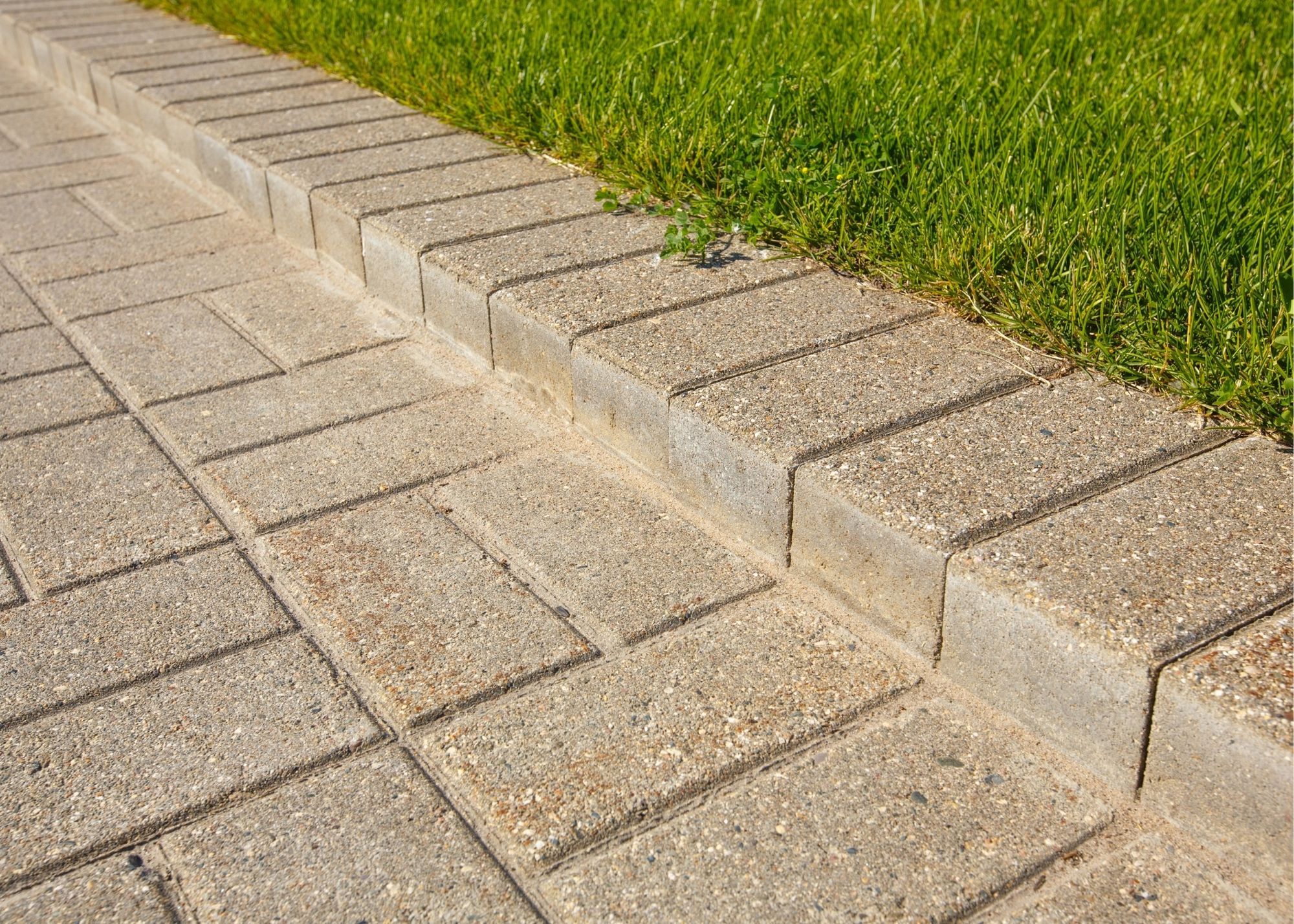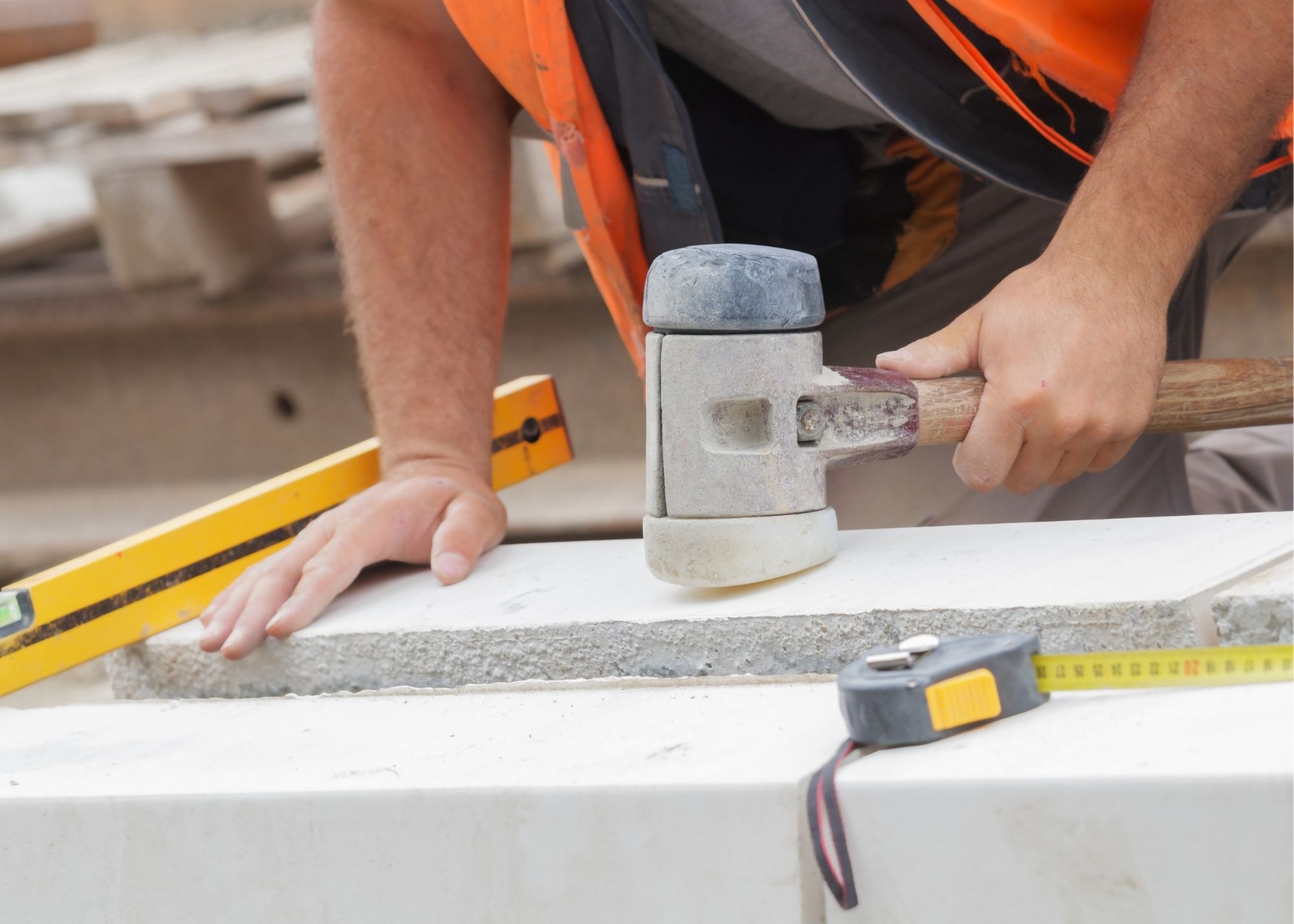 Besides our other high-in-demand services, like foundation repair Knoxville TN, we also provide a range of other services, such as:
Slabs:

We install ground-bearing and suspended slabs, depending on your requirements.

Decks:

Since concrete can easily mimic wood, you can opt for concrete decks to avoid dealing with the lack of durability and high price of wood.

General Repairs:

If you have any general concrete repair Knoxville TN around the house, we're just a call away.

Stained Concrete:

Likes stamped concrete; stained material is also in demand since homeowners like variety and versatility. Apart from offering stained concrete options for driveways and patios, we also excel in repairs.
If you're on a hunt for a reliable concrete contractors in Knoxville TN, don't hesitate to give us a call. We deal in everything from concrete cutting Knoxville TN to installing driveways and patios.
For more information about our concrete services, give us a call today and speak to a specialist.
Get a Quote For Your Project!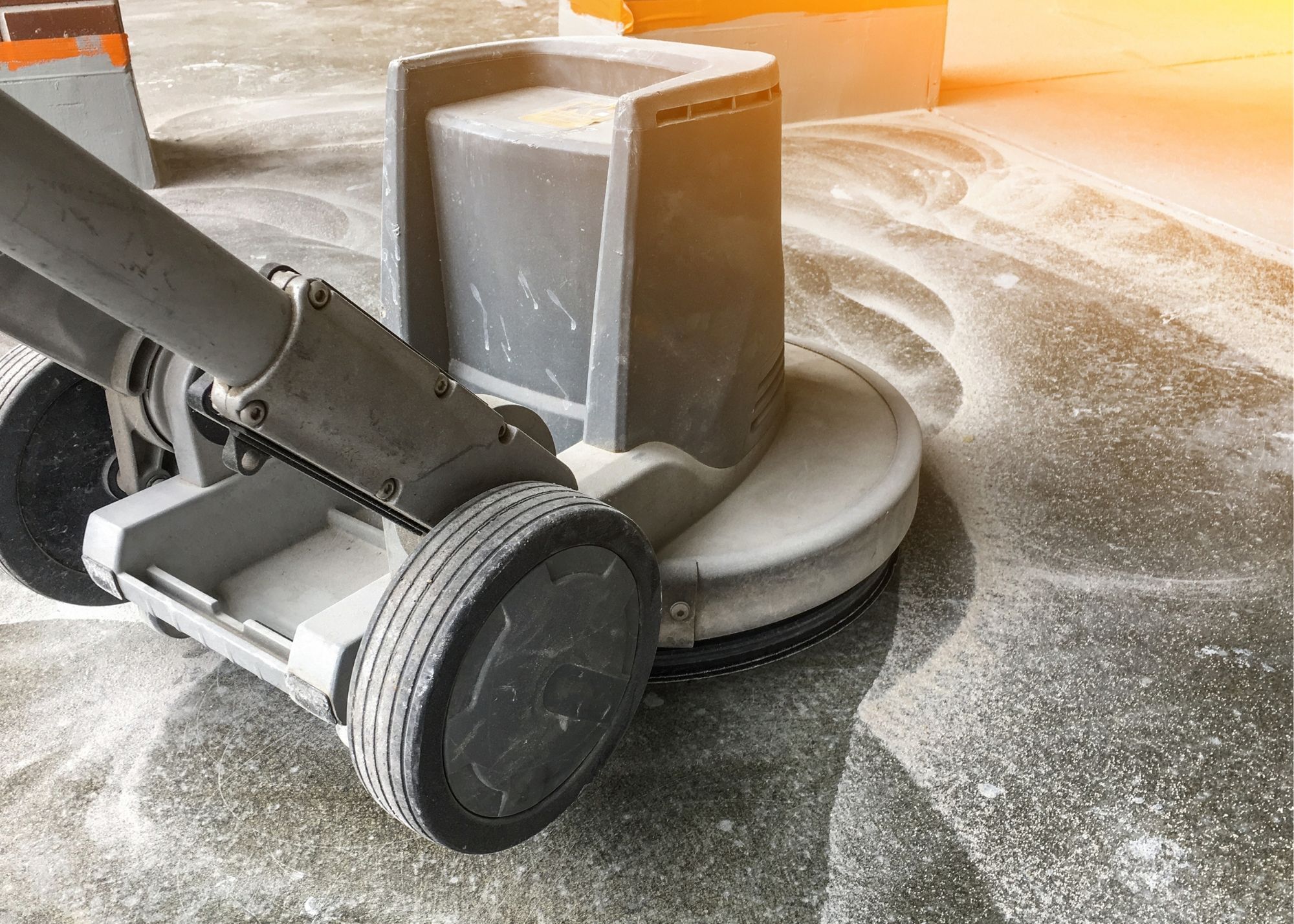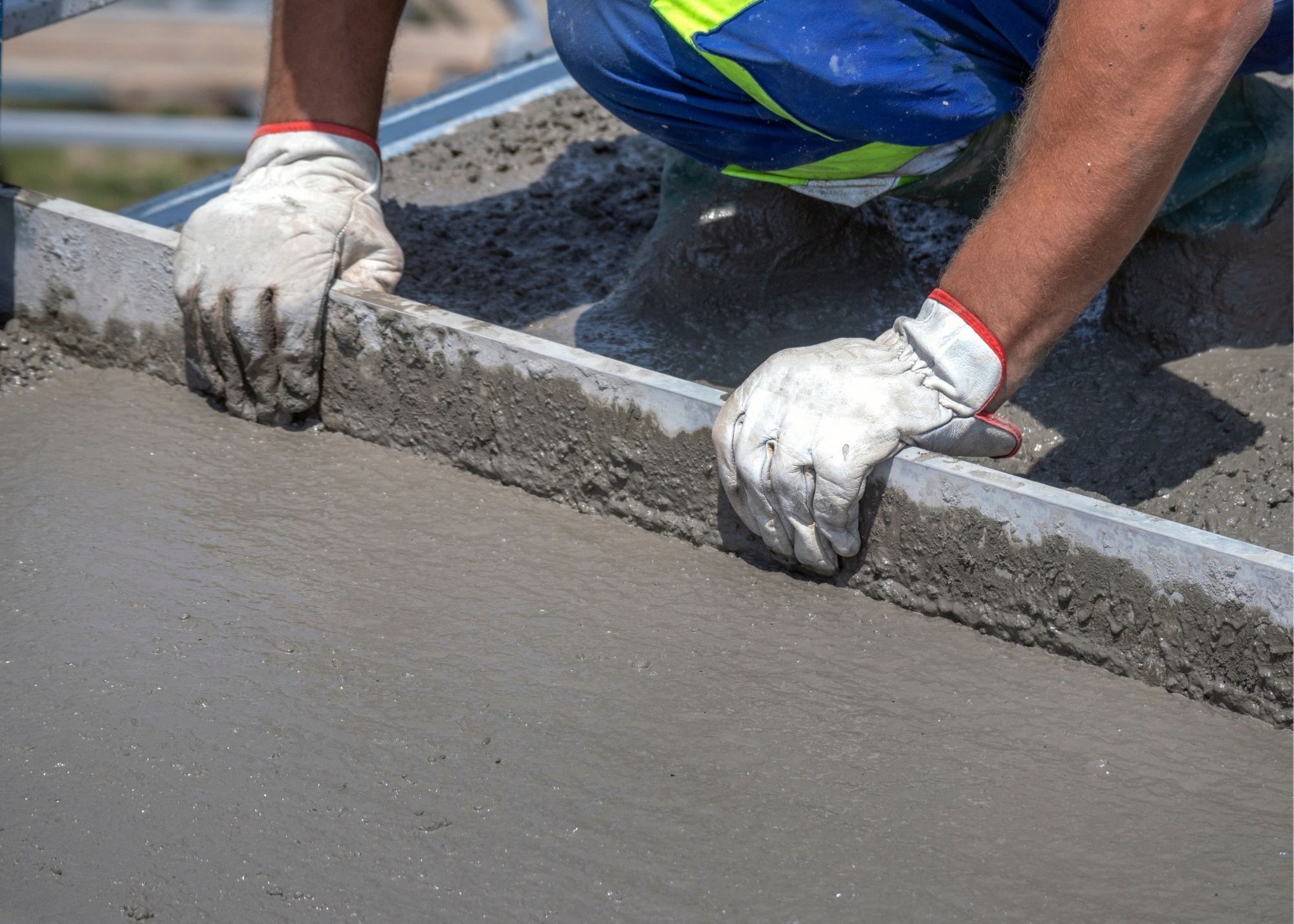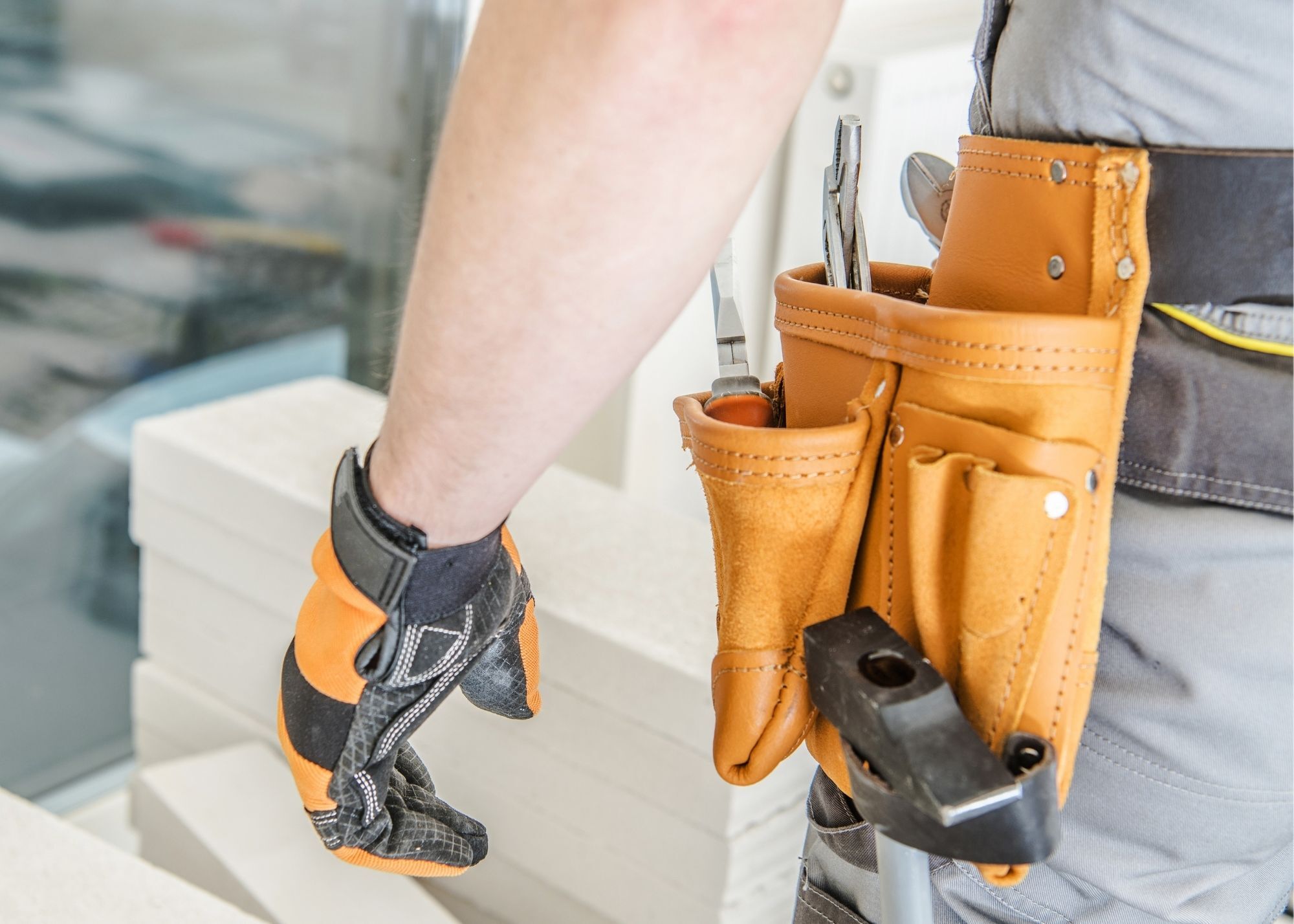 Go ahead and give us a call if you are searching for any of the below:
Concrete contractors Knoxville TN
Concrete contractor Knoxville TN
Concrete companies in Knoxville TN
Stamped concrete Knoxville TN
Decorative concrete Knoxville TN
Foundations Knoxville TN
Foundation repair Knoxville TN
Concrete repair Knoxville TN
Concrete driveway contractors Knoxville TN
Knoxville TN concrete contractors

Concrete slab Knoxville TN

Concrete work Knoxville TN